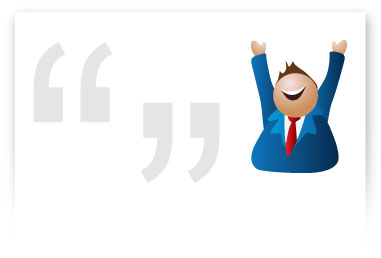 I was so impressed with how easy it was to use ontrackTV's online training program for PowerPoint. The interface was very intuitive and easy to use. The course covered everything I needed to know! I will definitely use the service again, and would recommend it to my friends and colleagues.

Shelley
The quick ontrackTV video segments are perfect for those "just in time" training situations where you need to know how to do something right now. The "just in time" training approach is perfect for the busy employee or manager. This is the way that the new workforce wishes to learn.

Rod Smith, Training Manager, Western Canada, COMPASS
ontrackTV has enabled us to provide a simple cost effective solution for Microsoft and Adobe applications for our Store Support Centre colleagues at their fingertips when they need it most. We have had great feedback from our colleagues about the quality of the short video clips and it has been easy to add additional lessons on request where we have identified a need for more advanced functions.

Matthew Aldridge, eLearning Manager, Sainsbury's Supermarkets Ltd
In my use of this service I especially appreciate the flexibility of going back over those clear, manageable bite size tutorials of particular interest to me. Of course my proficiency and confidence increase as I go into my own programs and actually practise the segment just covered.

Mary Landell, Owner
Landell and Associates Consulting Ltd. and MLL Communications Inc.
Features
Good desktop computer skills are essential in today's world. Employers are increasingly searching for people who combine necessary job skills with essential soft skills. Whether you are a beginner, or an advanced learner, our broad range of courses will ensure you develop your knowledge, maximise your skills and reach your potential. Our extensive library includes courses in Microsoft Excel, Word, PowerPoint, Outlook, Access, Project, Adobe Dreamweaver, Photoshop, Acrobat, various soft skills and more.
Key Facts
Courses are so flexible you can learn any time, any place, at your own pace
Quality videos bring world class trainers to your desktop
Task led, bite size tutorials make learning easy
Unlimited access 24 hours a day, 365 days per year
Fantastic value for money